Our Mission
At eHuman, our mission is to offer innovative electronic educational programming for students, educators, and clinicians in a wide array of subject matter to facilitate learning and professional development, not only inside but also outside the traditional brick and mortar classroom. Our state-of-the-art electronic content is evidence-based and produced by accomplished experts in their respective fields, then crafted in a user-friendly format utilizing 3-dimensional visual aids complimented by a variety of image formats. Together, these features allow users to read, learn, and apply their new-found knowledge thanks to self-directed and non-linear programs that are user-friendly and can be installed directly on their personal devices. Learning has never been more simple and convenient.
Management
Kevin Montgomery, Ph.D.
CEO, Co-founder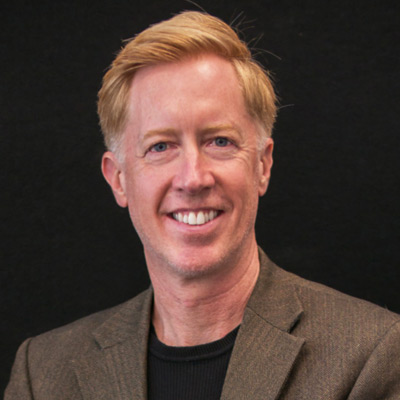 Dr Kevin Montgomery is a cofounder of eHuman, and served on its Board and as VP of Engineering since its' inception.
In addition, he was also a Senior Researcher at the Center for Innovation in Global Health at Stanford University and previously the Technical Director of the National Biocomputation Center, a collaboration between NASA and Stanford University to develop advanced technologies for next-generation medicine. He regularly serves on review sections for NIH, NSF, DoD, and other granting agencies, serves on the program committees of several technical conferences, and advises and consults with several small, high-tech companies in the Silicon Valley.
Before joining Stanford, he led teams at the NASA Ames Research Center for biomedical imaging for space-related research. While at NASA, he developed and demonstrated the first live transmission of vital signs and video from a commercial aircraft, which earned the Smithsonian Award in 1998. Prior to joining NASA, he was a project leader at the Hewlett-Packard Company focusing on networking protocol design and implementation of a Microbial Identification System.
In addition to his academic position at Stanford, he is also an Adjunct Associate Professor of Research at the University of Texas Health Sciences Center- Houston and at the University of Hawaii. He has over 25 years of full-time technical experience in industry, government, and academia, 23 years of management experience, and over 76 peer-reviewed journal and conference publications.
Dr Montgomery is the 2013 recipient of the Future in Review Entrepreneur of the Year Award from the Strategic News Service. Read article >
Eric Herbranson, BS, MS, DDS
Chairman & Co-founder of Brown & Herbranson Imaging

Eric Herbranson has more than 30 years experience in clinical endodontics, teaching, and image production. He is actively involved in professional photography and has been published in numerous national and regional periodicals and dental textbooks. In the last few years he has transitioned his interest in photography to digital imaging; he has gained expertise in the technical side of both digital imaging and imaging software for the computer. He has developed and taught courses on conventional and digital photography with the surgical operating microscope. He is an assistant professor (adjunct) at the University of the Pacific, School of Dentistry in San Francisco where his responsibilities include developing and giving lectures on endodontics. He has also lectured extensively to both general dental audiences and specialty audiences on microscope photography, new technology in dentistry, and the use of computers in presentations. He has an ongoing interest in dental anatomy and is the co-author of the chapter on tooth anatomy in, Pathways of the Pulp, edition 7 and 8.
Contributors
Dr. Charles J. Goodacre
Distinguished Professor, Loma Linda University

Dr. Goodacre received his DDS degree from Loma Linda University School of Dentistry in 1971. He completed a three year combined program in Prosthodontics and Dental Materials at Indiana University School of Dentistry and in 1974 earned his MSD degree. He has three times received awards from senior dental classes at Indiana University as the outstanding clinical instructor or outstanding lecturer. He received the Educator of the Year Award from the American College of Prosthodontists in 2003, The George H. Moulton Award from the American Academy of Fixed Prosthodontics in 2005, The Jerome M. and Dorothy Schweitzer Research Award from the Greater New York Academy of Prosthodontics in 2007, The William J. Gies Award in 2008 from the American Dental Education Association (ADEA) for Outstanding Innovation as a Dental Educator; and the Gold Medallion Award from the American Prosthodontic Society in 2010. In 2011 he received Honorary Fellowship in the Faculty of Dentistry of the Royal College of Surgeons in Ireland and also the Distinguished Service Award from the American College of Prosthodontists. He was awarded the Distinguished Lecturer Award in 2012 from the American College of Prosthodontists and in 2013 he received the Distinguished Lecturer Award from the Greater New York Academy of Prosthodontics Foundation. The Academy of Prosthodontics presented him with their Distinguished Service Award in 2014 and the American College of Prosthodontists presented the Dan Gordon Lifetime Achievement Award in 2014. He receieved the Stephen H. Leeper Award for Teaching Excellence in 2015 from the Supreme Chapter of Omicron Kappa Upsilon. In 2015, he was awarded a Distinguished Professorship at Loma Linda University School of Dentistry.
He served as Chairman of the Department of Prosthodontics at Indiana University, and as Dean of the Loma Linda University School of Dentistry from 1994 to 2013. He is a Diplomate of the American Board of Prosthodontics, Past-President of the American Board of Prosthodontics, Past-President of the American College of Prosthodontists, and Past-President of the Academy of Prosthodontics. He is a member of the Board of Directors of the Foundation for Oral Rehabilitation (FOR) as well as Chair of the FOR Education Council. He currently holds the title of Distinguished Professor at Loma Linda University.
He began his career in dental education in 1974 and continues to be energized through lectures, seminars, and discussions with students as well as clinical supervision of their patient treatments. He co-directed the implant dentistry course for dental students at Loma Linda University for over 10 years and each year provides national board reviews in tooth morphology and occlusion for dental students. Each year, he provides presentations for first year dental students that correlate the basic sciences with clinical dentistry. He enjoys helping students learn and currently teaches in the Advanced Specialty Education Program in Prosthodontics at Loma Linda University School of Dentistry.
Recent educational activities have focused on the development of interactive, navigable electronic education programs with particular emphasis on 3-D formatting, applications, and effectiveness. He has been extensively involved in developing the content for the following digital education programs: 3D Tooth Atlas; Occlusion and the Temporomandibular Joint; Perfect Tooth; 3D Cranial Nerves and Brain Stem; Implant Dentistry; Tooth Preparation; Head and Neck Anatomy; 3D Tooth Arrangement; Complete Dentures; Oral Cancer Screening; and Color and Shade Selection.
He served as an Editor of the International Journal of Prosthodontics for 10 years, has over 200 publications and has given more than 500 invited presentations. He has been a principal investigator or co-investigator on 24 externally funded research grants. He has maintained a part-time private practice limited to prosthodontics since 1974.
He is a founding member of the Board of Trustees of the Foundation for Oral Rehabilitation (FOR.org) and Chair of the FOR Education Council. He serves as a consultant for Global Dental Sciences, the company that developed and introduced the first totally digital process for fabricating complete dentures.